The Picture of a Future Global Citizen. The views towards educating young people as global citizens in Lithuania, Bulgaria, Cyprus and Spain
Aims of the tool
The publication aims to present key findings of researches conducted in Lithuania, Bulgaria, Cyprus and Spain in order to identify key characteristics (knowledge, skills, values and attitudes) needed by young people to live and act in a globalised world.
Description of the tool
Today young people face new challenges related to interconnectivity of people and countries around the world. The recent trends of globalization process make a significant impact on the lives of young people, as well as the local communities they belong to. Dependency on issues in other regions, as well as increasing diversity in a local society requires to rethink, what new competences young people need nowadays. Furthermore, current trends require a more active civic participation of youngsters towards meeting challenges of the global society.
In order to be able to act towards meeting today's global challenges, youngsters need to start thinking beyond the borders of their countries. They should start perceiving the world as one community and be able to find their own role in coping with major global issues that the global society is facing today. Young people should start perceiving themselves not only as citizens of their country, but as citizens of the world, which means taking responsibility for the future of the global society.
This publication is the result of the project "Six Steps to Global Citizenship" co-funded by European Commission, Erasmus+ programme. It was developed by the project team from 4 countries: Lithuania, Bulgaria, Cyprus and Spain. The publication includes a set of articles presenting individual results of the research conducted in all partner countries meant to draw a picture of a future global citizen by identifying key characteristics (knowledge, skills, values and personal features) necessary for such person.
Each article presents the case of every partner country on what young people need today in order to become promoters of global justice and contribute to the process of sustainable development in the global community. The articles are based on the views, opinions and ideas of young people and other actors active in youth and education sectors, as well as the observations of the project team members who were responsible for the research process. The publication represents the views and ideas of a huge number of stakeholders, thus some of positions might be conflicting in different articles.
Tool overview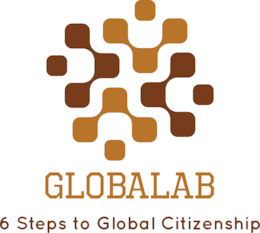 http://toolbox.salto-youth.net/1870
This tool addresses
Youth Participation
It is recommended for use in:
Strategic Partnerships
Behind the tool
The tool was created by
Indre Augutiene, Vladislav Petkov, Agnieszka Byrczek, Memnon Arestis
in the context of
Erasmus+ strategic partnership project "Six Steps to Global Citizenship" (project no. 2015-1-LT02-KA205-004096)
The tool was published to the Toolbox by
Indre Augutiene (on 26 July 2016)
and last modified
21 June 2016