Report Youth Action for Europe
Aims of the tool
The purpose of this report about the project Youth Action for Europe is to motivate other non-governmental organisations and youth workers to develop similar projects and initiatives to promote active participation, democracy, human rights and activities that contribute to the sustainable development of democratic societies in Europe.
Description of the tool
The report goes through the days of the exchange presenting different topics and examples. It is a good tool for youth organisations and trainers who plan youth exchanges on similar topics.
Tool overview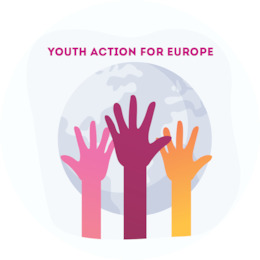 http://toolbox.salto-youth.net/3265
This tool is for
Youth organisations Youth leaders Trainers
and addresses
European Citizenship
It is recommended for use in:
Youth Exchanges
Behind the tool
The tool was created by
FECE
The tool was published to the Toolbox by
Nevena Dobreva, PhD (on 20 October 2022)
and last modified
6 July 2022