Project Booklet - YE "OFFLINE is the new luxury"
Aims of the tool
To share the activities used during the project, in order to be used by other youthworkers and organisations working on the topic of internet addiction and communication.
Description of the tool
The booklet was produced by the participants of the YE, during the last days of the project and it contains tools and methods used during the project week.
In the booklet can be found:
-Energizers
-Team building activities
-Icebreakers
-Theatrical workshops
-Outdoor games
-Boardgame
-Group division
-Project workshops
etc
Tool overview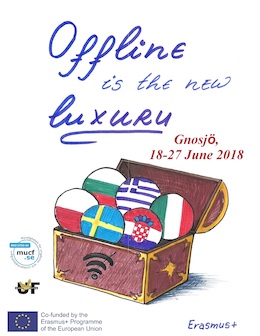 http://toolbox.salto-youth.net/2396
This tool is for
Young people from 13+
and addresses
Group Dynamics, YOUTH in ACTION (YiA) programme, Intercultural Learning, Personal Development, Peer education
It is recommended for use in:
Youth Exchanges
Behind the tool
The tool was created by
Participants of the YE
in the context of
YE "OFFLINE is the new luxury"
The tool has been experimented in
Youth Exchange
The tool was published to the Toolbox by
AGORITSA MANDRAKI (on 10 December 2018)
and last modified
7 November 2018