Offline Twitter
Aims of the tool
Encourage all the participants to have their say on important topics where they can express an opinion or ask a question.
Description of the tool
Because everyone has the chance to grab a pen and write something. No one is allowed to talk. On different flipchart papers (3-4), there are written different questions and pax are given time to individually reply to them (write a short comment), to support other answers by liking them (by drawing a heart next to it) and ask other questions (write new tweet), as using a real Twitter account. They can add as much comments/tweets/hearts they want, the only rule is to keep it simple (approx.140 characters). They can sign their contribution or not. At the end, make the Twitter pages visible and give pax time to see them. It can take up to 35 minutes.
Suggestions:
- Suitable for topics pax know about. You can best use it during the sessions at the end of the project.
- This activity is suitable to encourage pax to formulate opinions, ask questions to clarify doubts, break down big topics and give recommendations.
- Put some music to stimulate people to "tweet".
- Make available pens & markers of different colours. The Twitter pages will result very nice.
Tool overview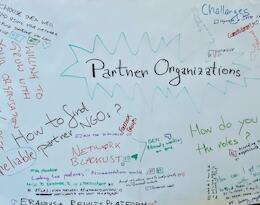 http://toolbox.salto-youth.net/2217
This tool addresses
Personal Development
It is recommended for use in:
Youth Exchanges
Training and Networking
Behind the tool
The tool was created by
GEYC Team, Gabriel Brezoiu and Diana Ionita (Romania)
in the context of
The tool was initiated and then refined through several youth mobility projects (training courses and youth exchanges)
The tool was published to the Toolbox by
Gabriel Brezoiu (on 8 April 2018)
and last modified
17 January 2018