Tool overview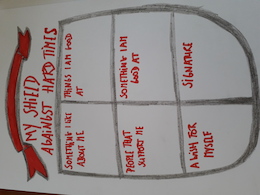 http://toolbox.salto-youth.net/2509
This tool is for
The activity does not require specific target group and it is suitable for various groups of young people.
and addresses
Personal Development
It is recommended for use in:
Youth Exchanges
European Voluntary Service
Materials needed:
Duration:
Behind the tool
The tool was created by
Alexandra Kamaretsou, Marinela Zafirova, Sibelxhan Sllovinja, Angela Zeneli.
in the context of
The tool was created during KA 2 project 'Empowering Minorities: a project to improved practices for work with minorities', implemented by DEA, Albania.
The tool has been experimented in
The tool is result of group work during international training course. Also, it was experimented during local activities with young people.
The tool was published to the Toolbox by
Ilona Olehlova (on 27 August 2019)
and last modified
25 April 2019