Message in a Bottle
Aims of the tool
"The Message in a Bottle" handout contains tool of get to know each other, team building games and evaluation activities associated with sea and sailing.
Description of the tool
One day anyone has to take initiative as a manager, boss, president, judge, principal, or a captain on a ship. To take risks, prevent crisis, manage a crowd of people and ensure if everything is going quite well requires some competences. Lacking of these competences will lead the working team frustration and the consequences of the work will be failure. "Message in a Bottle" training course aims to provide leadership skills for its participants with Non-Formal Education methods and techniques. When you sail, you are alone on the sea. You have to decide what to do and you are responsible for your safety. You take initiatives for yourself. Sea and sailing are the great elements to practice the leadership skills and develop participants' competences. To do this, we aim to give them some basic techniques on sailing, scuba diving, kayaking and how to form of the boat by making model boats.
In this handout, we would like to share our group building activities and risk management tools associated with sea and sailing in the "Message in a Bottle" training course.
Tool overview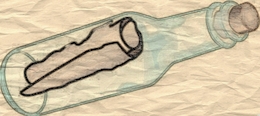 http://toolbox.salto-youth.net/1477
This tool addresses
Group Dynamics, Personal Development, Conflict Management, Evaluation, Youth Participation
It is recommended for use in:
Action 4.3 (Training and Networking)
Action 3.2 (Cooperation with Other Countries of the World)
Behind the tool
The tool was created by
Irem Ebru Kuru
The tool has been experimented in
"Message in a Bottle" YiA 3.2 Training Course
The tool was published to the Toolbox by
Irem Ebru Kuru (on 14 January 2014)
and last modified
19 November 2013