LIVING SOLIDARITY ALLIANCE IN PRACTICE MANUAL: METHODS FOR INCLUSION, PARTICIPATION & COMMUNITY BUILDING
Aims of the tool
We wish to support the professional development of the youth workers so that we empower and guide young people to get involved in solidarity activities. This manual practically implements the methods and approaches that we have developed or adapted while searching for a deeper understanding of these questions: How can solidarity become more present in our activities? What can we do to develop a sense of solidarity in our communities through youth work?
Description of the tool
We have collected expert knowledge of already existing methodologies and created new ways (often in cooperation with other local organisations)
to share the methods bringing more solidarity into our everyday activities. Through various methods, including shorter and longer interactive experiences, we encourage reflection on universal values and the role of different aspects of solidarity in our life.
This manual focuses mainly on building up and fostering educational pathways where youth workers develop their competencies in three fields: inclusion, participation, and community building.
The methods are presented similarly with some key points: the connection with solidarity; the aim and target group; step by step how it works and how the methodological work needs to be applied; materials and tools required; experience of participants or possible options.
Tool overview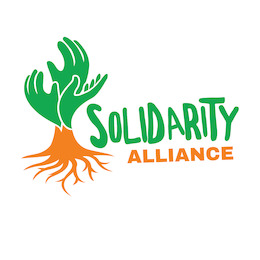 http://toolbox.salto-youth.net/3240
This tool addresses
Social Inclusion, Intercultural Learning, European Citizenship, Youth Participation
It is recommended for use in:
Training and Networking
Behind the tool
The tool was created by
Arte Ego Foundation (Poland) in collaboration with Cabuwazi (germany),PANGEYA ULTIMA (Ukraine),Tandem NGO (Greece), Associazione Joint (Italy)
in the context of
KA2 Erasmus+ strategic partnership project "Living Solidarity Alliance"
The tool was published to the Toolbox by
Marta Brzezińska-Hubert (on 9 December 2022)
and last modified
29 April 2022