IO3 - Methodology DEE-GEAYS
Aims of the tool
The idea behind this project was capitalized as a synergy of previous and ongoing initiatives of the partnership and analysis of the youth work sector needs in terms of providing an innovative response towards alarming environmental challenges along with the sudden, rapid and irreversible social challenges caused by the current context of Covid-19 pandemic. While discussing with peer organizations the obstacles we all met during pandemic on our way to reach young people, we could see that the given circumstances implied a "hot-button" switch of the traditional educational frameworks, both for formal and
non-formal education – we had to find new and creative solutions to reach young people.
Description of the tool
This project, following European priorities in the field of youth, is focused on developing the "innovative practices in the digital era". In particular, as the key deliverable of the project, the consortium will deliver a virtual learning space for non-formal education (from now on: NFE) activities that will contain a pool of dynamic audio-visual materials (video tutorials, recordings, podcasts) that can be used both by the youth workers and the individual learners. In order to realize a fully functional platform we agreed that it is necessary to invest not only in the tool technical development, but also into quality contents it offers. It was thus agreed to work on the first audio-visual NFE library that will be uploaded on the tool that shall be dedicated to the Global Citizenship Education (GCE).
Tool overview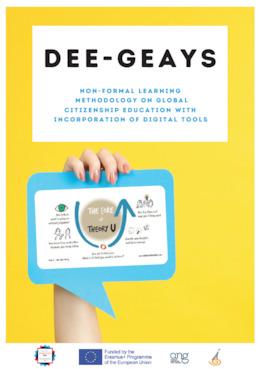 http://toolbox.salto-youth.net/3490
This tool addresses
Personal Development, Organisational Management, Youth Participation
It is recommended for use in:
Strategic Partnerships
Behind the tool
The tool was created by
Unknown.
(If you can claim authorship of this tool, please contact !)
The tool was published to the Toolbox by
Stella Gelmini (on 25 January 2023)
and last modified
18 January 2023