IO1 - Global Citizenship Education and Social-Emotional Learning
Aims of the tool
The general purpose of this joint desk research is to illustrate information about the
implementation and the current state of non-formal education for Global Citizenship
Education with a specific focus on Social Emotional Learning. The research will mainly
focus on the history and definitions of GCED; the purpose for prioritizing SEL in the current
age; examples of non-formal learning methodology in regards to GCED/GCED-SEL; and
recommendations on how to take advantage of the information provided through this
research.
Description of the tool
This joint desk research is part of intellectual outputs created within the DEE-GEAYS project:
"Digital Education Era - Global citizenship Education for Activating Youth online Space", a strategic
partnership project financed by the ANG (Italian National Agency for Youth) thanks to Erasmus+
programme. The research aims to provide an overview of the states of art in Non-formal
education in the field of global citizenship education (GCE) and three dimensions defined by the
UNESCO and UNODC (2019) in a common policy recommendation framework "Strengthening the
rule of law through education: a guide for policymakers'' (ISBN 978-92-3-100308-0), in particular
focusing on social emotional learning (SEL).
**According to the programme requirements, all intellectual outputs developed throughout the project and its final deliverables will be placed online in open access immediately upon accomplishment. The partnership guarantees the deliverables will remain available and fully accessible for free and with no limitations, including no limitation to the country of access also beyond the project lifetime. The consortium though will underline the ownership of the project idea and shared ownership for the project intellectual outputs thus in case of public reuse of the materials, the project, relevant credentials and Erasmus+ programme must be mentioned.**
Tool overview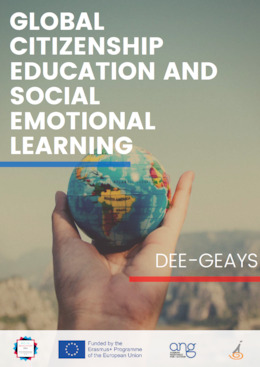 http://toolbox.salto-youth.net/3488
This tool addresses
Personal Development, Youth Participation
It is recommended for use in:
Strategic Partnerships
Behind the tool
The tool was created by
Unknown.
(If you can claim authorship of this tool, please contact !)
The tool was published to the Toolbox by
Stella Gelmini (on 25 January 2023)
and last modified
18 January 2023