Inform and be informed - activity memo of a training course for inclusion of rural youth
Aims of the tool
Objectives are to share the activities, with description, methods and goals of each activity with tips and tricks, to be used by trainers working with groups and youth with a special focus on youth from rural areas.

Description of the tool
This handbook was gathered by participants of Inform be Informed Training Course. It is an activity memo of the experiences during the course. The document is thought to help the participants of the course to remind of the activities and methods used and learned during the course, but also for people familiar with the context of working with rural youth. The handbook contains activities such as icebreakers, team building, trust games, self awareness and the experience from the outdoor activities as a tool of learning.
Tool overview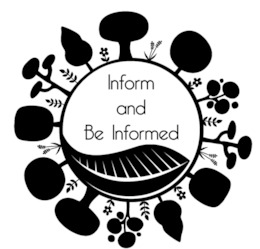 http://toolbox.salto-youth.net/1688
This tool addresses
Social Inclusion, Youth Participation
It is recommended for use in:
Training and Networking
Behind the tool
The tool was created by
Outward Bound Croatia
in the context of
Training course "Inform and be informed"
The tool has been experimented in
Training
The tool was published to the Toolbox by
Tamara Lipnjak (on 7 October 2015)
and last modified
14 September 2015