Green Life
Aims of the tool
The aim is to promote a new model of society in
which environment is conceived and experienced
as part of the community universe and not as a
external element that needs to be dominated.
This publication is aimed at providing NGOs with
the tools, information, and inspiration needed to
introduce a wide variety of sustainable practices.
Sustainability should be on the agenda for all us.
Most of all, organisations hold underutilized
power to inspire individuals and communities
by being empowering role models that help bring
sustainability into reality.
We encourage you to pass this publication on to
your colleagues, friends, and other organisations
in order to circulate knowledge and minimize the
environmental impact of each printed copy.
If you have any suggestions, make sure to contact
us! We'd like to hear from you!
Description of the tool
SuStainability is a combination and synergy
of social justice, ecological health, and economic
vitality. this publication responds to a growing
interest in sustainable consumption, addresses
urgent global matters, and conveys the necessity
for action.
Life Connection promotes young people's social
inclusion and well-being by involving young
people with fewer opportunities (unemployed
young people, young people belonging to
disadvantaged social strata or coming from
rural isolated areas) and by introducing them to
the universe of active citizenship and
democratic participation. At the same time LC
tackles the issue of youth unemployment by
helping the participants to develop basic and
transversal skills, such as entrepreneurship,
digital skills and multilingualism, through
innovative learner-centered pedaLogical
approaches and certification methods based on
learning outcomes.
Tool overview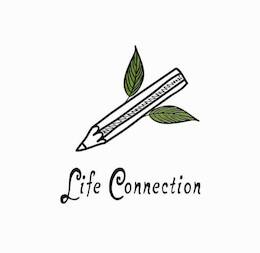 http://toolbox.salto-youth.net/1991
This tool addresses
Environment
It is recommended for use in:
Youth Exchanges
Behind the tool
The tool was created by
Milcho Duli
The tool has been experimented in
Youth Exchange
The tool was published to the Toolbox by
Milcho Duli (on 1 August 2017)
and last modified
8 January 2017