Graphic Harvesting - Practice Book
Aims of the tool
The Practice Book aimed at supporting the participants in their learning path throughout the course, and to have tool that they could refer to afterwards, either to keep on practicing or as reference.
Description of the tool
The Practice Book contains examples of graphic representations, tips, exercises.
Tool overview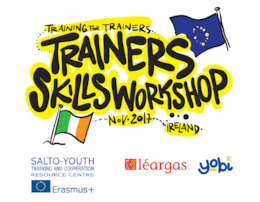 http://toolbox.salto-youth.net/2224
This tool is for
Trainers or youth workers interested in [further) developing their graphic skills.
and addresses
Personal Development
Behind the tool
The tool was created by
Pierpaolo Barresi - Founder @Yobi
in the context of
Trainer Skills Workshop in Ireland (2017)
The tool was published to the Toolbox by
Gisele Evrard Markovic (on 10 August 2018)
and last modified
27 January 2018