For-Ex
Aims of the tool
"For-Ex", which is abbreviation of For Exchanges is the training course to bring together the youth workers and youth leaders from the Program and Partner countries to develop their competences on working on intercultural learning process, referring and creating tools to promote mutual understandings, cultural diversity, European citizenship and active participation of the young people in the youth exchanges.
Description of the tool
The youth exchanges are conducted with young people from different backgrounds and different cultures in the Program countries and Partner countries. Although a friendly and democratic atmosphere is aimed to be created in the youth exchanges, there sometimes arise difficulties and misunderstandings due to the different cultural backgrounds. Thus the young people's learning process may fall at risk. Youth leaders should have some certain competences on preventing conflicts and misunderstandings based on cultural differences.
In the training course, participants, who are the youth workers, gained competences on cultural sensitivity, mutual understanding, intercultural conflict management, improving on quality of the youth exchanges, generating tools for intercultural learning and measuring the impact of the tools. In "For-Ex", the participants generated 4 tools: "Your World is My World", "The Stairs of Culture", "Turbo Boost" and "Cultural Diversity Quiz" in this context. The 4 tools which were generated by the participants of the training course "For-Ex" was also experimented and evaluated with the participants.
Tool overview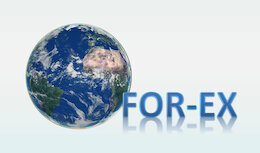 http://toolbox.salto-youth.net/1612
This tool is for
Youth Workers and Youth Leaders
and addresses
Intercultural Learning
It is recommended for use in:
Youth Exchanges
Training and Networking
Behind the tool
The tool was created by
Egitim Programlari ve Evrensel ve Kulturel Aktiviteler Dernegi - EPEKA: http://epeka.org.tr/en/
in the context of
For-Ex Training Course
The tool has been experimented in
For-Ex Training Course
The tool was published to the Toolbox by
Irem Ebru Kuru (on 10 April 2015)
and last modified
15 March 2015