Facilitator Handbook: Holistic Learning
Aims of the tool
Supporting teachers, educators, facilitators and activists to plan and implement competency-centered learning. The handbook explains how this can be achieved by keeping knowledge, skills, attitudes, the existing social environment and the needs of individual learners in a balance. It helps with a hands on planning approach and selected methodological examples and cases.
Especially it takes the aspects of civic competencies and empowerment for gaining civic competencies into consideration.
Description of the tool
Competencies are shaped best through processes that include a broad range of learning opportunities, such as incorporating knowledge, learning by doing, reflecting on specific actions, and cooperative learning. This allows for a conversation between self-driven activities and methods of facilitation that include participants and groups and all their diverse needs, experiences, and expertise.
We introduce with this book a planning approach and the building blocks for such a holistic learning experience. Furthermore, we explore how "facilitation" adopts a different attitude from a classical model of teaching.
Tool overview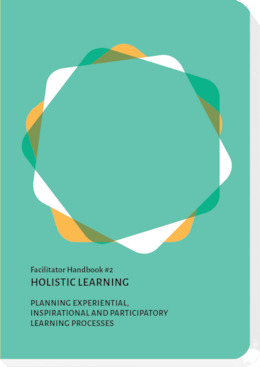 http://toolbox.salto-youth.net/2273
This tool is for
Educators, Teachers, activists, youth workers or other facilitators empowering and supporting learners in becoming competent, self-responsible and active social individuals.
and addresses
Social Inclusion, YOUTH in ACTION (YiA) programme, Personal Development, Peer education, Youth Participation
It is recommended for use in:
Capacity Building
Behind the tool
The tool was created by
Nils-Eyk Zimmermann and Elke Heublein for the Competendo partnership project
in the context of
the frame of the Competendo toolbox http://competendo.net
The tool was published to the Toolbox by
Nils Zimmermann (on 14 August 2018)
and last modified
9 April 2018