Tool overview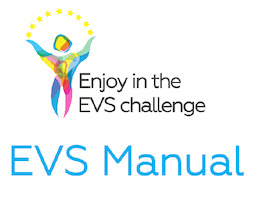 http://toolbox.salto-youth.net/1576
This tool is for
The target group is mainly focused on people working, or people who want to work with EVS volunteers (supervisors, menthors, project coordinators, trainers etc). Moreover, this manual can be usefull for future volunteers as well.
and addresses
Organisational Management
It is recommended for use in:
European Voluntary Service
Training and Networking
Behind the tool
The tool was created by
Unknown.
(If you can claim authorship of this tool, please contact !)
The tool was published to the Toolbox by
Dushko Radevski (on 13 November 2014)
and last modified
6 November 2014