Easy Learning Toolkit
Aims of the tool
The aim of the tool is to provide new experiential learning techniques that education practitioners can use in order to develop new trainings meant to facilitate youth access to labour market. Supporting youth workers and youth leaders to think in innovative ways of approaching youth related topics and develop creative solutions will increase the impact and efficiency of youth activities and will generate innovative methodologies that increase effective participation of all project-actors involved in youth projects: partners, young people, youth workers, local communities, and policymakers.
Description of the tool
The toolkit for innovative teaching in the field of intercultural dialogue, human rights and entrepreneurship will give trainers and youth workers the oportunity to develop tools of learning by respecting the capacity of the tool to transfer educational objectives into practice and the capacity of engaging participants in the learning process. This will help increase the synergy between formal and non-formal education by encouraging participants to adopt new perspectives and approaches.
The Easy Learning Toolkit is an instrument that helps organizations to develop new training programs for youth and enhances their capacity to deliver quality training for them in order to prevent unemployment.
Learning by doing principle, as the fundament of experiential learning, is respected through all the activities included in the toolkit.
The toolkit:
• provides a better understanding of the concept of experiential learning cycle;
• show how to use experiential methods and instruments in order to improve the quality of youth trainings;
• helps youth workers and trainers become more aware of the importance of the facilitating process and being able to select the necessary tools and exercises in order to reach the needs of the target group;
• draws attention of the importance of self-learning and self-assessment coming from the participants with their help and by improving their own performance;
• improves youth workers/trainers technical skills for preparing and implementing experiential training;
• improves their knowledge on how to design different course outlines in accordance with target group needs, abilities, conditions, skills;
• generates new ideas about how to fine-tune the course program according to the defined problems;
• offers a deep understanding about the application of experiential learning methodology and its active and dynamic approach of non-formal learning methods.
Tool overview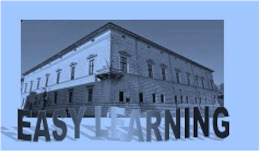 http://toolbox.salto-youth.net/1672
This tool is for
Youth workers, trainers, practitioners
and addresses
Youth Initiatives, Intercultural Learning, Youth Participation
It is recommended for use in:
Training and Networking
Behind the tool
The tool was created by
Unknown.
(If you can claim authorship of this tool, please contact !)
The tool was published to the Toolbox by
Alina Gabriela Burlacu (on 14 August 2015)
and last modified
7 August 2015