Digitale booklet
Aims of the tool
In this booklet we have described the steps to go through the digital story creation process and gathered for you some really useful and creative activities that could be in handy when you try the method with your group.
Description of the tool
"Digitale" was a workshop exploring the Berkley method of digital storytelling that took place in Grotniki, Poland over 12 days from 13th to 24th of February 2019. There were 27 storytellers from various backgrounds who created their video stories, shared some of their greatest challenges and struggles with the rest of the group and the world and learnt how to pass on the usage of this inspiring storytelling method.
Now you can read about their experience, use the presented method step by step, and start your own storytelling lab.
Note: We recommend participating in a digital storytelling group to feel the struggles and the empowering succes once the story is created before diving into group facilitation on your own.

Tool overview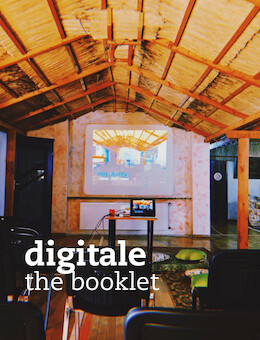 http://toolbox.salto-youth.net/2549
This tool is for
youth workers, trainers, community workers
and addresses
Social Inclusion, Anti-Racism, Gender issues, Youth Participation
Behind the tool
The tool was created by
kobiety.lodz.pl and Nomadways
The tool was published to the Toolbox by
Marta Skorczynska (on 29 August 2019)
and last modified
26 May 2019