Find out more about hands-on strategies and the key steps (presented as the Hopscotch model) to be taken on the road to better quality in your EVS projects.
New completely re-written and updated edition, published in February 2016, based on successful first edition of Hopscotch to Quality in EVS (2009).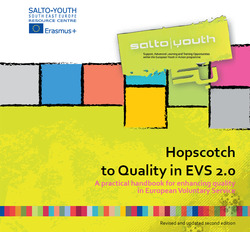 Attention: Downloading the handbook takes a moment!