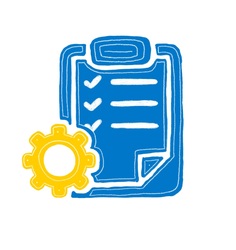 The Russian Governmental Decree No. 1760-r of 18 December 2006 confirmed the strategy for state youth policy in the Russian Federation, which had been developed by the Ministry for Education and Science of the Russian Federation. It was the first time in the history of the country that a document was adopted, which defines the principles and focal areas of state policy in one of the most important areas of the socio-economic development of society.
The adopted strategy considerably extends the opportunities of the young generation for selfrealization, and it also ensures the promotion of numerous initiatives on the state level. It is a document, which encompasses all areas of youth policy and provides for the further development of all these areas on the basis of practical experiences.
The strategy of state youth policy aims at the full development of the young persons' potential in the interest of the state, and it provides for the participation of young citizens in drafting, assessing and implementing the key areas of state youth policy and the modalities for its implementation.
The text of the strategy defines state youth policy as the system to develop focal areas and activities, which are oriented towards creating conditions and opportunities for a successful socialization and an effective self-realisation of youth as well as the development of its potential in the interests of Russia and - consequently - the socio-economic and cultural development of the country as well as an improvement of its competitiveness.
State youth policy is designed and implemented by state bodies and institutions of local selfgovernment with the involvement of civic (volunteer) associations for children and youth, non-governmental organisations, other legal entities and individuals.
Find the full article HERE