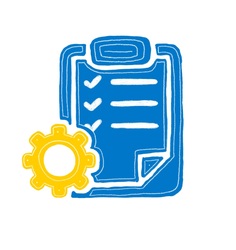 The Law on Youth Policy of the Republic of Azerbaijan (2002) states that the main purpose of a youth policy is to support the development of youth, "to assist in realization of their abilities and competences, settlement of their social problems and guarantee of protection of their rights."
There are six areas of focus:
A. Moral-spiritual education and participation in cultural life;
B. Support to talented youth;
C. Health & physical development;
D. Employment;
E. Support to young families,;
F. Support to youth organisations.
The State Program (2011) lays out the implementation of the youth policy, including its main objectives, how activities will be coordinated, finances, and an action plan that assigns specific activities to a ministry, as well as a time frame for completion.
Read more about the Youth Policy in Azerbaijan HERE
Additional sources about Policy-making in Azerbaijan:
Official web-site of Ministry of Youth and Sport
The 1st Global Forum on Youth Policy
Law on Youth Policy of the Republic of Azerbaijan
Information about National Assembly of Youth Organizations of the Republic of Azerbaijan (NAYORA)
Speech of the Minister of Youth and Sport
The State of Youth in Azerbaijan - Summary of Analytical Report, Baku 2007 - UNESCO