The meeting was held between 7-9 April 2016 in Krakow, Poland. It gathered over 30 trainers from 3 pools involved in implementation of EVS training cycle in 3 partner regions. The aim of the meeting was twofold:
to create space for EVS trainers from 3 regional pools to discover EVS realities in the regions, exchange good practice, share approaches, tools and methods in EVS trainings, get inspiration as well as to think of potential cooperation in a wider EVS field.
to strengthen visibility and recognition of cooperation with Neighbouring Partner Countries on a political level, especially among key actors of Erasmus+.
The 3 pools of trainers are regional SALTO Resource Centres' structures created to run first of all on-arrival trainings and mid-term meetings. Anyway, many members of the pools are involved in other EVS seminars and meetings, including EVS events for ex-volunteers, EVS coordinators and other responsible people meetings, trainings for EVS mentors, etc. The special feature of all the pools is their high level of internationalisation, as in every group there is at least 6-7 countries representatives.
The interregional meeting was facilitated by the trio: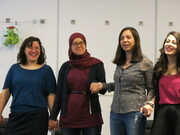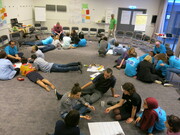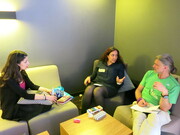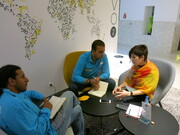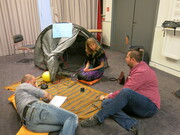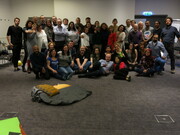 You can find more photos in the album.