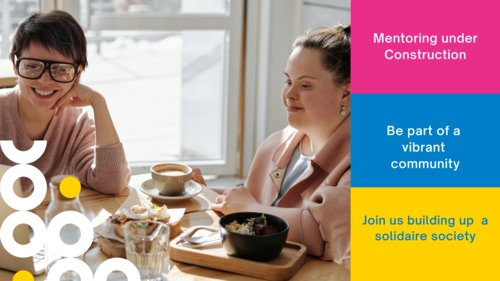 Mentoring under Construction is all about building a strong, sustainable community around mentoring volunteers.
This community is for mentors, including those, who just embark into this journey, project managers that are developing and implementing volunteering projects, coordinators of volunteers, facilitators of learning, authors and trainers that are developing tools and resources about mentoring, members of National Agency and SALTO Resource Centres, that support this process, … in short everyone who is interested in raising the quality in mentoring within European Solidarity Corps programme.
This includes:
building a common understanding of key concepts around the role of mentor: role, responsibilities, needed competences,
developing personal and professional competence to keep up with the emerging challenges in the field of mentoring,
sharing knowledge and good practices,
building a vibrant network of people engaged in mentoring, ready to support one another, learn and develop.
 Upcoming events
Stay updated about upcoming meet-ups here.