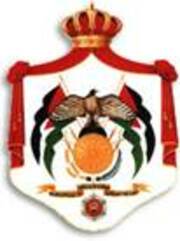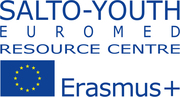 Background
Today, neglecting dialogue would be an act of fundamental human irresponsibility.
Indeed, Dialogue is "a necessity for all societies". It is essential to build and develop Dialogue in society. Inter-religious Dialogue is certainly a challenge which demands "the intellectual, moral and the ability to accept the other".

Specificity of the venue
Jordan seeks to be a model of modern Arab state that identifies stability, acceptance and tolerance as a priority for the region. It is through constructive dialogue that harmony is to be achieved. This year is the European Year for Intercultural Dialogue and it is important to implement activities in the region where Dialogue is curial for humanity, where conflict is mostly focused on religion. Jordan is the first Mediterranean country to Host such a unique EuroMed Activity.
Organisational Frame
This training course is organised in co-operation between SALTO-YOUTH EuroMed Resource Centre and the Jordan Euromed Unit.
The training course will take place from 22 to 30 June 2008
Working languages will be English (whispering in French may be provided during workshops).
Participation is limited to 30 persons.
Aim
The main aim of this training seminar is to prepare youth workers and future leaders in promoting dialogue among the different religions, spiritual and humanistic traditions mainly in the Euro-Med context where conflicts are increasingly associated with religious belonging.
It stresses the reciprocal interactions and influences between, on the one hand, religions, spiritual and humanistic traditions, and on the other, the need to promote understanding and mutual respect.
Objectives
The following objectives have been set in order to reach the aims as described above:
To provide educational support and time for the participants to share and reflect about their own experiences and knowledge in the field of inter-religious dialogue
To disseminate the principles of inter-religious dialogue using different means
To give the opportunity for participants to experience what is Inter-religious Dialogue for them to be able to transfer it into their realities
To identify common elements in relation with the other religions that help participants built common understanding
To help and support participants in improving their competence (Knowledge, Skills, Attitudes and Values) in the field of inter-religious dialogue
To allocate space for the participants to develop project ideas in the field of inter-religious dialogue
Profile of participants
The course is intended to be an opportunity for further training for youth workers and youth leaders who:
Are experienced in the Youth field and familiar with this topic;
Are open to enrich their knowledge and awareness regarding the other cultures;
Are committed to prepare themselves for the above-mentioned subjects, previous to their arrival and to do the remote work requested by the team in case of selection;
Are motivated to undergo training and able to attend the course for its full duration;
Are supported by their organization and have green light for implementing the Youth in Action and Euromed Youth projects;
Are able to communicate in English (at least understand)
Are residents in a European Union Member State, or in a Mediterranean Partner country signatory to the Barcelona Process.
Please note that "online application" completion is a mandatory requirement for being accepted to the pre-selection process!
Once pre-selected, candidates will be provided with more specific documents linked to this training activity which must be completed and returned to the team of trainers.
Final selection will be based on the quality of these documents!
Financial Aspects
Hosting costs will be covered by the Euromed Youth Unit - Ministry of Political Development in Jordan
Travel costs should be covered by the sending National Agencies (for Programme countries candidates) or Euromed Youth Units (for Meda candidates) or any other way.
Application Form
Deadline to apply is OVER.