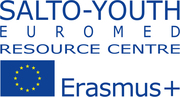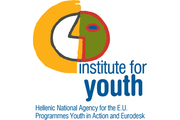 Presentation
"Sustainable development is development that meets the needs of the present without compromising the ability of future generations to meet their own needs."
World Commission on Environment and Development (WCED). Our common future. Oxford: Oxford University Press, 1987 p. 43.
- If you think you and your organisation can contribute to protect our common Mediterranean environment...
- If you are challenged by the idea of spending 10 days on a sailboat with other youth workers and youth leaders working in EuroMed...
- If you want to be an active citizen directly contributing to Euro-Mediterranean environmental policies...
Then you should apply to be a participant in the training course
"Protecting the Mediterranean environment: youth can make the difference!"

Organisational frame
The training course is organised thanks to the co-operation of SALTO-YOUTH EuroMed Resource Centre, the National Agencies for the Youth in Action Programme from Greece and Cyprus.
30 participants coming from European and MEDA countries will join an itinerant training course on 5 different sailboats around Greek Islands.
They will experience strong team-building activities, learn from sessions on environmental issues, produce an exhibition to be shown during the big events organised in all the islands where sailboats stop, animate workshops and be part of content oriented sessions with policy makers and civic society at local, nationals, European and MEDA levels.
Start and develop a structured dialogue with other youth, policy makers, stakeholders and the civil society on the youth potential by their practicing active European and Euro-Mediterranean citizenship.
Dates
from 7 o 17 July 2008
Working language
English
Rout
Sailing to Cycladic islands, to few of the world most famous vacation destinations during the highest tourist period.
Number of sailing boats
Five (5) (each with 10-passenger capacity)
Total number of participants on board
Fifty (50)
5 skippers
5 trainers (team builders)
5 young journalists: 1 from Greece, 4 from other participating countries (TV and/or Press)
15 young people from MEDA countries
5 from Greece, 2 from Cyprus, 1 from Portugal, 1 from Spain, 1 from Italy, 1 from France, 1 from Slovenia, 1 from Malta, 1 from Turkey, 1 from Denmark.
Aims & Objectives
Why young citizens take the initiative?
Declare their strong availability for active citizenship (local, national, European, Euro Med levels)
Awareness raising on the issue to: policy makers, to civil society and to young people around Europe
Develop a structured dialogue with policy makers and stakeholders for a sustainable environmental policy
Bring youth closer and start an intercultural dialogue among them
Bring down stereotypes leading to racism and xenophobia among youth and the society
Promote the YOUTH IN ACTION E.U. Programme (goals, priorities and opportunities for young people)
To learn about concrete contribution to global sustainable development, with a special focus on the Euro-Mediterranean area
To strengthen participants' sense of initiative and creativity
To stimulate networking, improving quality and quantity of youth projects on environmental issues
To exchange good practices
To work on future cooperation in organising joint projects and initiatives

Profile of participants
The course is for youth workers and youth leaders who:
are between 20 and 30 years old
are form the expected countries (GR, IT, PT, ES, MT, FR, TR, DK, SI, CY)
are experienced in the Euro-Med YOUTH Programme and/or Youth in Action Programme
are open to share and enrich their knowledge and awareness regarding environmental issues
are committed to co-operate during the preparation phase before the implementation of the training course according to the team of trainers' requests (writing articles, making researches, etc.)
are supported by their organisations and have a concrete interest in implementing a Euro-Med project on environmental issues
are able to communicate and work in English
are committed to attend the course for its full duration
can swim and don't suffer from seasickness
previous sailing experiences is considered an asset during applicants' selection process
are ready to be active part of the sailing crew (cooking, cleaning, etc.)
Types of activities
Team building activities on board (for intercultural learning, for intercultural dialogue, for better knowledge among youth)
Innovative youth happenings on the islands to be visited by youth, for awareness raising of civil society, for the protection of the Mediterranean Sea
Start an environmental focused structured dialogue with Policy makers and stakeholders at local, national, European and Euro Mediterranean levels (young people take the initiative for Democracy, Dialogue and Debate on the issue of environmental protection)
Programme elements
Group building activities
Thematic sessions on environmental issues and issues related to quality of life (sustainable development, water, desertification, energy, pollution, etc.)
Intercultural events
Promotional and public events involving locals, tourists and stakeholders (from local, national and international institutions and green parties, NGOs active in the field
Partner-matching and networking among participants
On-going evaluation of the training course
Application Form
Due to the uniqueness of this training opportunity, the educational team will select participants using multiple criteria.
The usual criteria (gender and geographical balance (EU/MEDA, M/F, previous EuroMed experiences, personal and professional skills) will be considered together with the quality of the whole application form.
To ascertain participants' knowledge on the topic and their ability to be animators/facilitators for the foreseen events taking place during the training course, applicants submitting their candidature have to seriously fulfill the part "Motivations and Expectations". Empty "motivations and expectations" will automatically reject the applicant.
Deadline to apply is OVER.
Financial Aspects
Sending NAs/EMYUs cover their participants' transportation to-from Greece
Participation fee: 100 € for each selected participant (Meda pax excluded)
Hellenic National Agency will cover up to the amount of 300 € for each of all Meda paxs
SALTO EUROMED RC will cover all costs related to trainers
Cyprus NA contributes with 10.000€
All other costs will be covered by the Hellenic National Agency
Selection procedure
GR, IT, PT, ES, MT, FR, TR, DK, SI, CY 's candidates will be selected by their respective National Agency.
MEDA candidates will be selected by the Euromed Youth Unit in their country.