You(th) can be an Entrepreneur!
Aims of the tool
We wanted to share project process and results with youth workers, youngsters and other organizations.
Description of the tool
This handbook contains information about Erasmus+ program, summary of the project, definition of entrepreneurship, Erasmus for young entrepreneurs program, participated organization, timetable of the project, canvas plans, visual outcomes of the project
Tool overview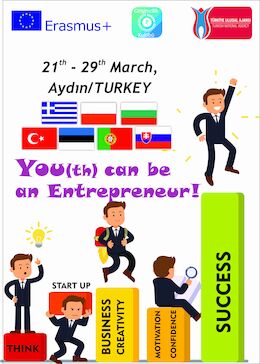 http://toolbox.salto-youth.net/2305
This tool addresses
Youth Initiatives, Personal Development
It is recommended for use in:
Youth Exchanges
Behind the tool
The tool was created by
Unknown.
(If you can claim authorship of this tool, please contact !)
The tool was published to the Toolbox by
erdem güler (on 13 June 2018)
and last modified
6 June 2018