Gender Through the Screen
Aims of the tool
Our main aim is to deeper explore the gender portrayal in order to address the most problematic issues and raise awareness of the public on the importance of gender roles as seen and portrayed in the mass media and the influence it has in our daily lives. We want to reach to young people, youth workers and everyone who is interested in the topic and hope to see some changes in our societies, in the way we perceive genders and our roles.
At the end, we are sharing with you what have we done so far on our project "Gender Through The Screen" through the four activities that were held in 4 different countries, but all with the same purposes: to create a baseline how youth work can advocate and support the better portrayal of gender in the media; engage more young people and youth workers to bring up gender issues through social media channels and commit to fairly and ethically address the issues through their PR strategies in their associations; deeper explore the gender portrayal in order to address the most problematic issues while training youth workers, youth leaders and young people to act as advocates and reporters; and raise awareness on the importance of gender roles shown in the media and their impact on society and people`s behavior.

Description of the tool
Tool is created to teach the youth workers about portraying genders through the media, and to help them recognize stereotypes as well as teach them tips and tricks about ethical media conduct in youth work related to gender equality.
Tool overview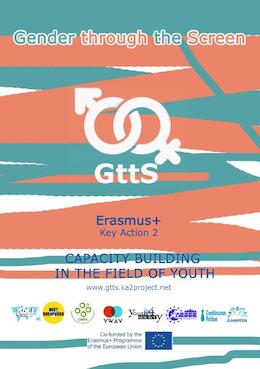 http://toolbox.salto-youth.net/2393
This tool is for
youth leaders, youth workers, teachers, students, members of youth organisations
and addresses
Gender issues
It is recommended for use in:
Capacity Building
Behind the tool
The tool was created by
OAPA
in the context of
KA2 Project "Gender Through the Screen"
The tool was published to the Toolbox by
Organizata për Avancimin e Programeve Alternative (on 10 December 2018)
and last modified
4 November 2018